Mercy Emerges Winner Of Big Brother Naija 2019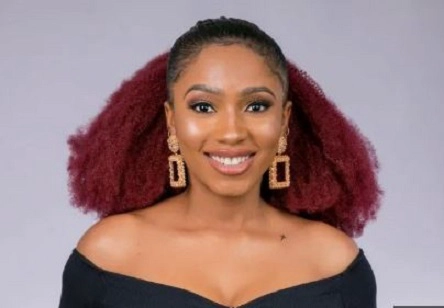 After 99 days of intense drama, Mercy has emerged winner of the 2019 edition of the Big Brother Naija reality show.
will take home N60million worth of prizes, including a brand new Innoson SUV worth N25million, plus an all-expenses-paid trip for two to an exotic destination.
Mike was the first runner-up while Frodd emerged second runner-up. The other two finalists were Omashola and Seyi.
This fourth edition tagged 'Pepper Dem' started with 21 housemates. These housemates included Omashola, Avala, Khafi, Ike, Frodd, Ella, Nelson, Isilomo, Kimophra, Esther, Sir DEE, Tuoyo, Thelma, Sheyi, Diane, Jeff, Mike, Mercy, Tacha, Gedoni, and Jackye. 6 other housemates – Venita, Elozonam, Enkay, Joe and Cindy, joined the show later.
Congratulations to the first female winner of #BBNaija!
Mercy is the winner of the Pepper Dem season!
#BBNaijaFinale
---
---
Click Here To See The List Of Our Completed Stories
---
---
DONATE TO US!

Please Click Here To Support Our Hand Work Financially.

We Pay Our Story Writers.

No Amount Is Small.

Thank You And God Bless.
---
---
STAY SAFE: Quarantine Yourself By Enjoying Our Stories
---
---
Always Use The Search At The Top or Bottom of This Page To Find Any Story Part You Need. Just Type The Name Of The Story And The Part You Are Looking For. And Boom, You Have It.
---
---
For A Better Experience On Our Website, Use Chrome Browser And Firefox Browser. You Can Also Disable Your Opera Mini Data Saver Or Turn It OFF
---
---
For Your Easy Access, Save Or Bookmark Our Website CoolStories22.Com On Your Favorite Browser, So That You Can Easily Re-visit Daily.
---
---
SHOW US LOVE!:
Thank you for reading our stories. Am sure you enjoy them. Please support us by sharing these stories to your friends. Someone had probably shared this to you and that was why you had the opportunity to read it too. Lets continue the cycle. Just one share from you can make us grow bigger. Please don't go without sharing.
---
---
THANKS!!!
---
---
Get Our Free Daily Email Updates